Brother Cadfael's Shrewsbury Based on the detective stories written by the local author, Ellis Peters, these tours show places featured in the stories and the genuine history behind them.
Famous (and infamous) Shrewsbury people Heroes, villains, scientists, writers, engineers, royalty - they've all played a part in the history of the town.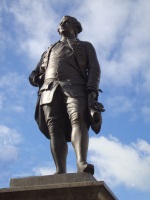 Shuts and passages of old Shrewsbury The heart of any medieval town would have been a warren of tiny alleyways. Explore Gullet Passage and Grope Lane and discover how they got their names.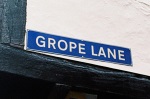 Medieval and Tudor Shrewsbury Shrewsbury has to be one of the best preserved old towns in England with a wealth of wonderful buildings. Alternatively, you may prefer to explore Tudor and Stuart Shrewsbury, 18th century (Georgian) Shrewsbury or Victorian Shrewsbury.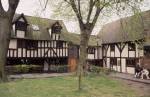 Charles Darwin's Shrewsbury Born in Shrewsbury in 1809, the young Charles Darwin was never considered by his tutors to be a potential world changer. Discover how this town so influenced the man.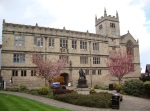 The Battle of Shrewsbury in 1403 Explore the site where the longbow was first used by both sides in a battle on English soil - to lethal effect.
The River Severn Shrewsbury is almost completely encircled by the River Severn. This is a particularly enjoyable walk for a summer's evening.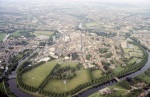 Shrewsbury in the Great War Wars are not just about the people who fight. Those who wait at home suffer too. Yet they try, always, to live as normal a life as possible whilst having to cope with the absence of their menfolk, food shortages, caring for the wounded...